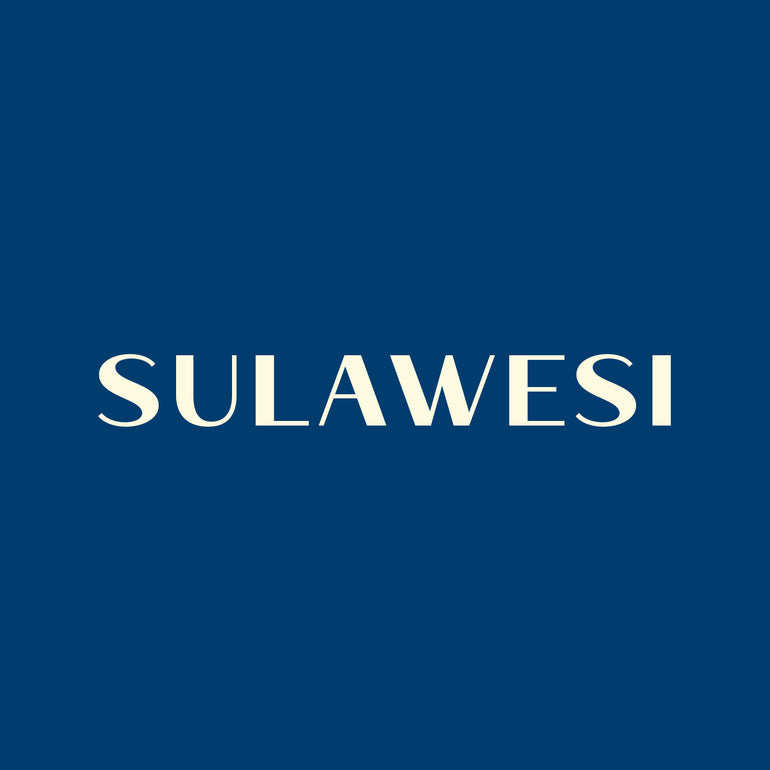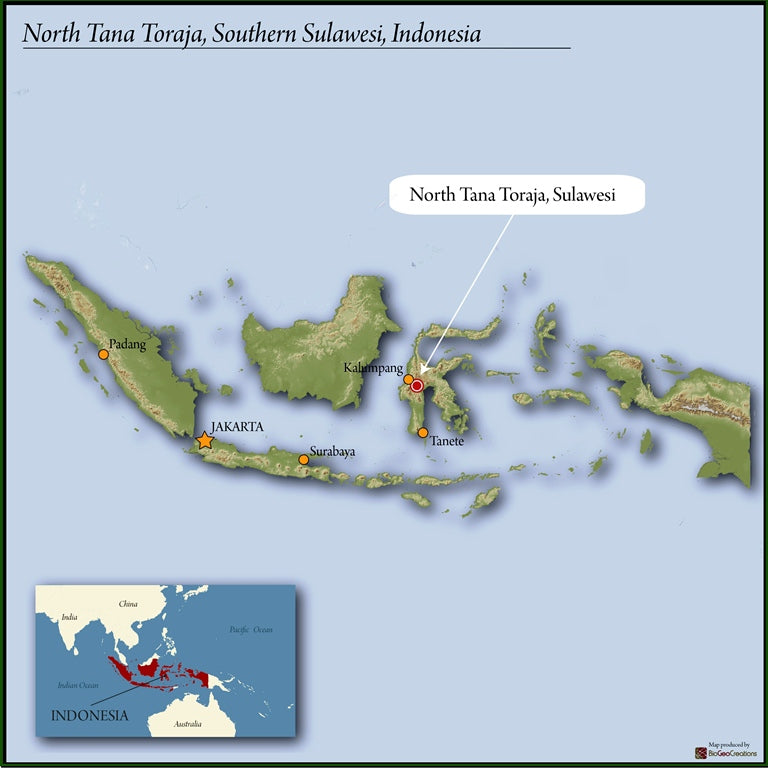 Sulawesi Toraja - Sapan Minanga
Sulawesi is a starfish shaped island, far older than the rest of the Indonesian archipelago, with a complex geography that includes thousand-foot rock walls exploding vertically out of rice paddy fields and capped in perpetual mist.
Region: Indonesia, Toraja, Sapan, Minanga 
Source: Producers organized around the Cooperative of Toraja coffee growers 
Roast: Medium
Flavor: molasses, grapefruit, rich, balanced 
Aroma: floral, earthy, herbal 
Body: full, heavy 
Acid: citrus, bright, medium  
Process: "Giling Basah" - Semi-washed and wet hulled after pulping, then dried in the sun.
Altitude: 1400-2000 MASL
Why we like this coffee: 

Balanced and approachable, similar to Central/South American characteristics.

Recommended for:
Someone looking for a comfortable cup of coffee that will not over-stimulate with it's complexity.
---
Free shipping on orders over $50
Sulawesi Toraja - Sapan Minanga