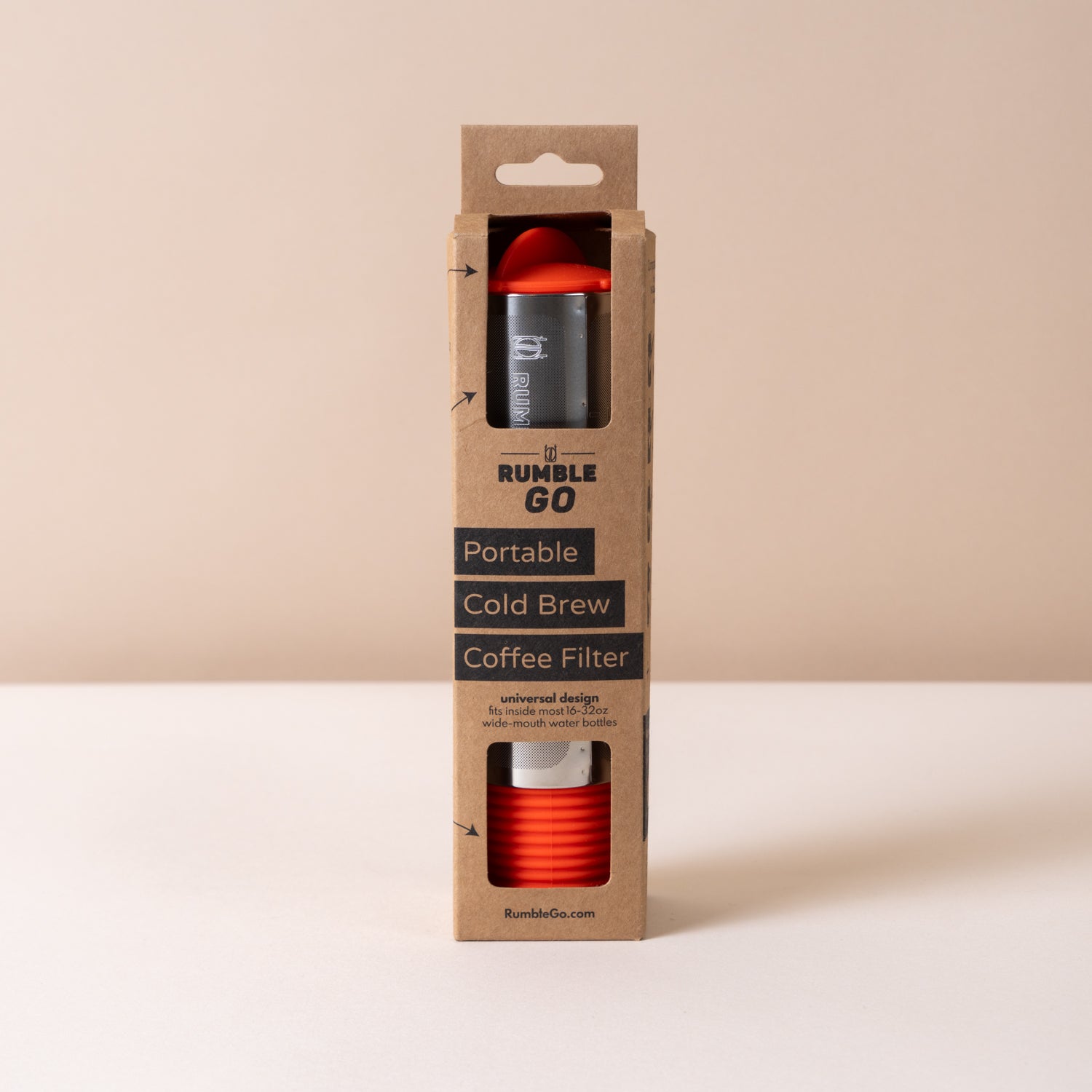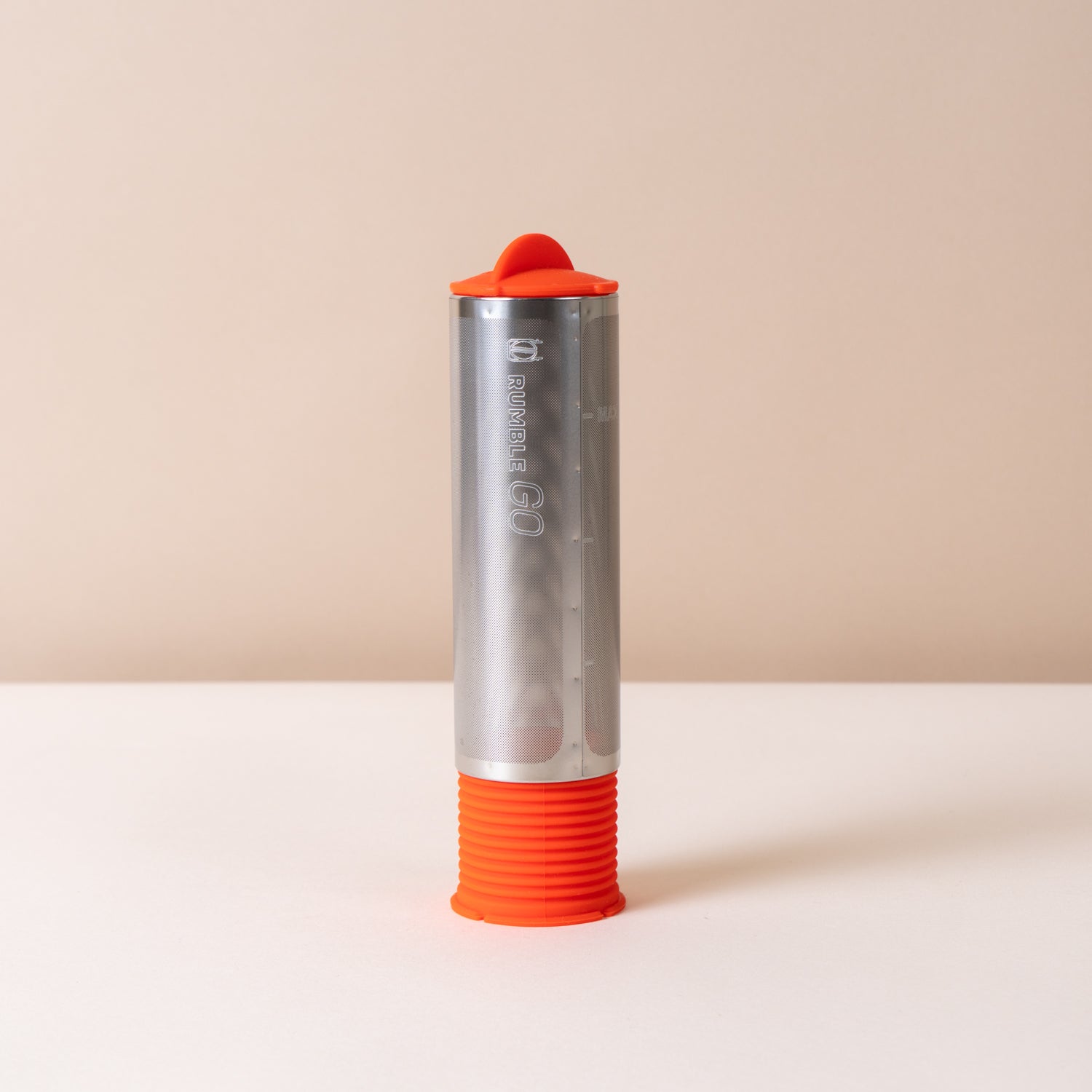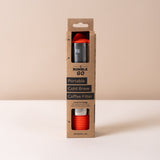 Rumble Go Portable Cold Brew Coffee Filter
Rumble Go could be the world's most portable coffee maker. Just drop the Rumble Go filter into any compatible water bottle, and it's instantly transformed into a portable cold brew coffee maker. The brewing process couldn't be easier: just add coffee grounds and water and give it a "rumble", and your coffee is now brewing! See why it was recommended by Outside Magazine and Wall Street Journal.
The universal, extendable filter is compatible with a range of popular 16-32oz WIDE-mouth water bottles, such as Nalgene®, Hydro Flask®, Klean Kanteen® and CamelBak®. See a list of known compatible bottles (plus instructions for measuring any bottles not listed). 
Don't have a Compatible Bottle? Rumble Go is also available with a bottle.
Brew coffee while you travel. Cold brew might be the easiest way to make coffee away from home. See why
Includes: 
+ 18/8 Stainless Steel Filter, Specifically Designed for Cold Brew 
+ Food-Grade Silicone Cap & Extendable Base (available in 2 colors)
To see what makes our line of filters ideal for cold brew, check out this product teardown.
---
Free shipping on orders over $50
Rumble Go Portable Cold Brew Coffee Filter