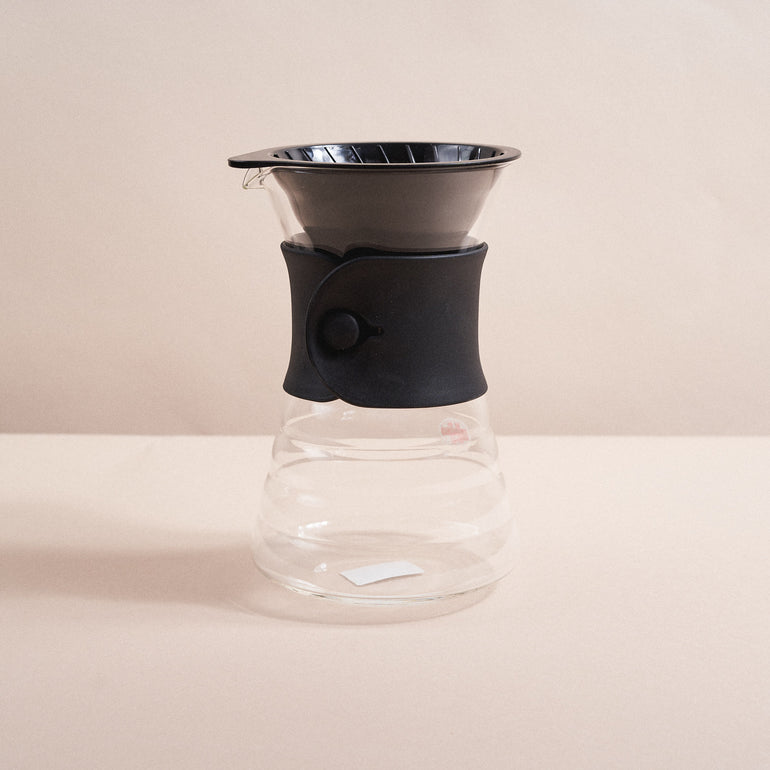 Pour Over / Dripper Decanter | Hario
This stylish dripper remains faithful to the V60 cone shape we all trust to brew great coffee. You can enjoy the ease of either paper filter drip or the flavors of a cloth filter drip. The silicone band can be removed and washed. The dripper is designed to stand by itself and will be eye-catching in any kitchen or cafe!
As a starting point, grind your coffee to a fine drip setting. We grind 20 grams of coffee for a 1:16 coffee to water brew as recommended by Gold Cup Standard. We recommend first brewing at this ratio and experimenting from there based on your coffee and personal coffee tastes.
---
Free shipping on orders over $50
Pour Over / Dripper Decanter | Hario