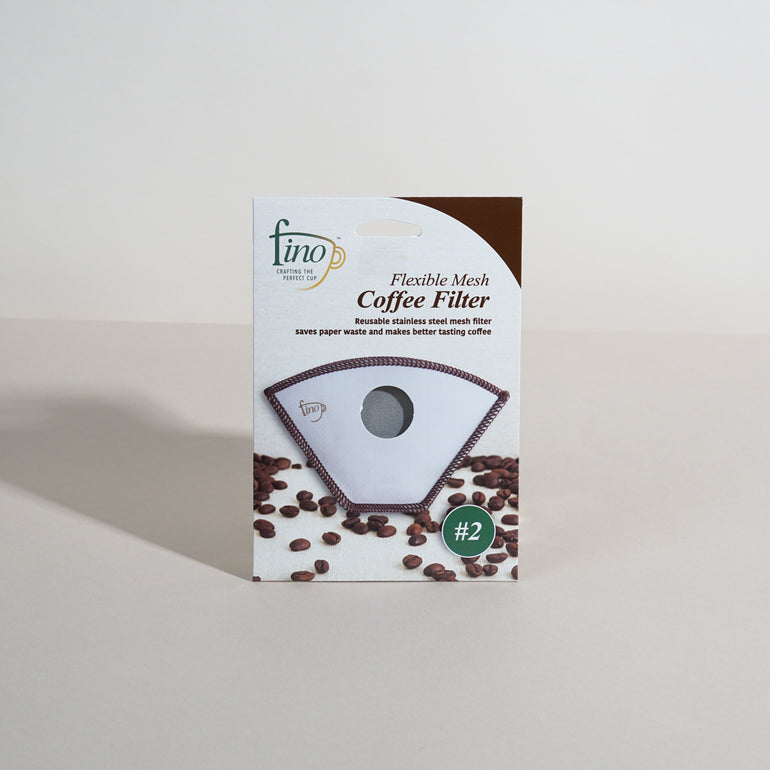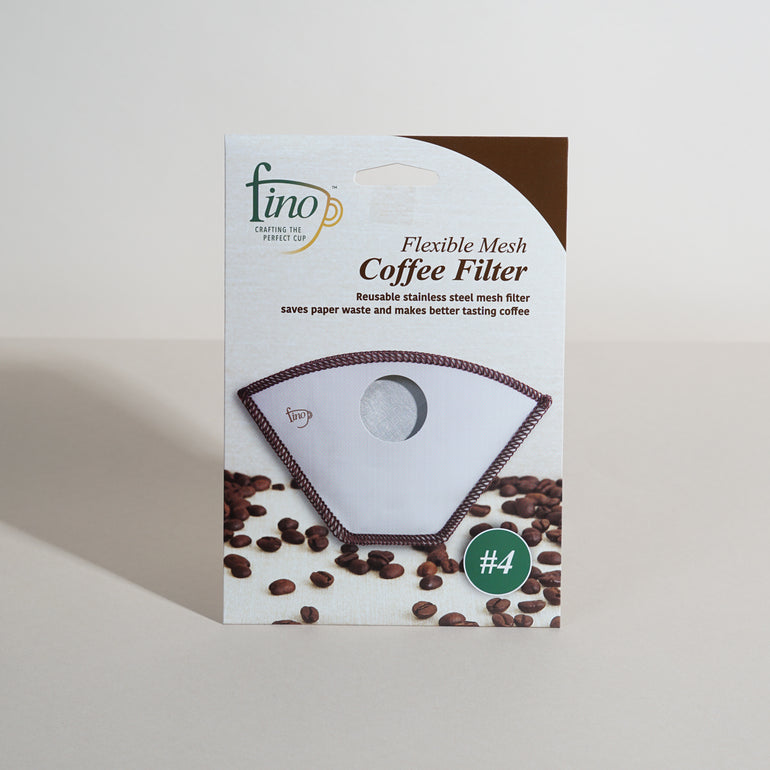 Fino Flexible Mesh Coffee Filters
Fino's Number Flexible Mesh Reusable Coffee Filter is designed for brewing coffee in automatic drip coffee machines, manual pour-over coffee makers, and other hand pour or hand drip coffee brewing accessories.
4-Size - for brewing 8-12 servings
2-Size - for brewing 2-6 servings
This permanent coffee filter creates less waste for sustainable living practices and is reusable for years to come. It's convenient to use and more economical than disposable paper coffee filters.
The extra-fine (#600) mesh filters out sediment but won't strip away those precious coffee oils that are essential for brewing rich flavor, like paper filters can. Instead, precious oils flow through freely to infuse every brew with a complexity and aroma that creates a better tasting cup of coffee.
The flexible mesh design lays flat for easy, compact storage in drawers and it's super easy to use. Simply place the flexible coffee filter into the automatic or manual coffee maker. Measure the desired amount of ground coffee and brew. After brewing coffee, remove the coffee filter, and empty its contents.
Made from 18/8 stainless steel mesh, Fino's Flexible Mesh Reusable Coffee Filter is durable to last for years. Rinse clean or hand wash as needed.
---
Free shipping on orders over $50
Fino Flexible Mesh Coffee Filters