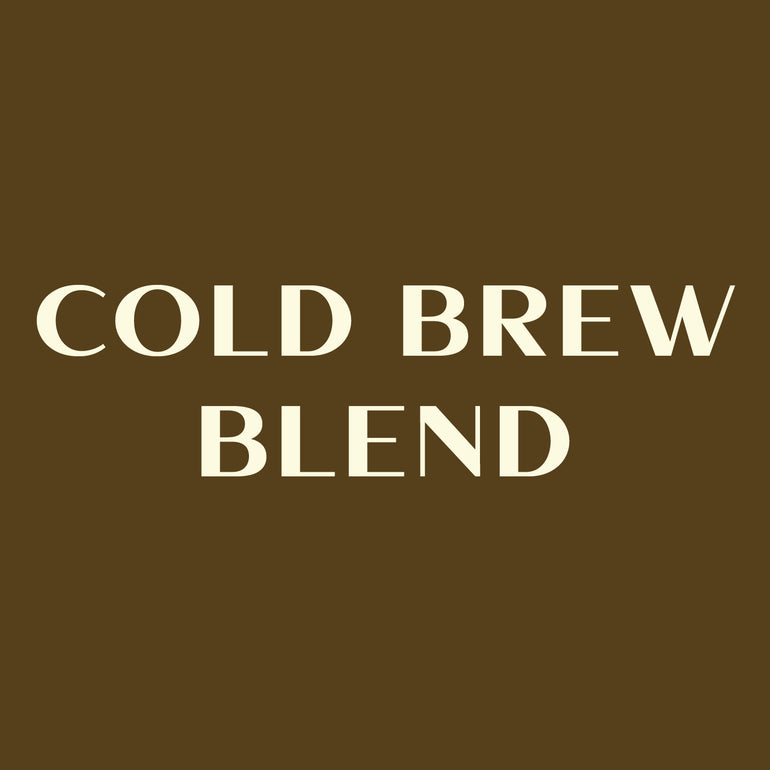 subtle chocolate • mellow • extra smooth
Everyone's favorite: our unique Cold Brew Blend, designed specifically for cold water extraction. Perfectly suited for refreshing iced coffee, culinary creativity, or even diluted with hot water for instant satisfaction. Crafted from only two ingredients—pure coffee and water—this 100% natural brew boasts zero calories, carbs, or sugars. Revel in its incomparable richness, featuring a full body, baker's chocolate undertones, and a delightful hint of soft caramel sweetness in the finish.
Roast: Dark
Choose FRENCH PRESS/Percolator/COLD BREW Grind Style if you will be making cold brew with this blend.
---
Free shipping on orders over $50