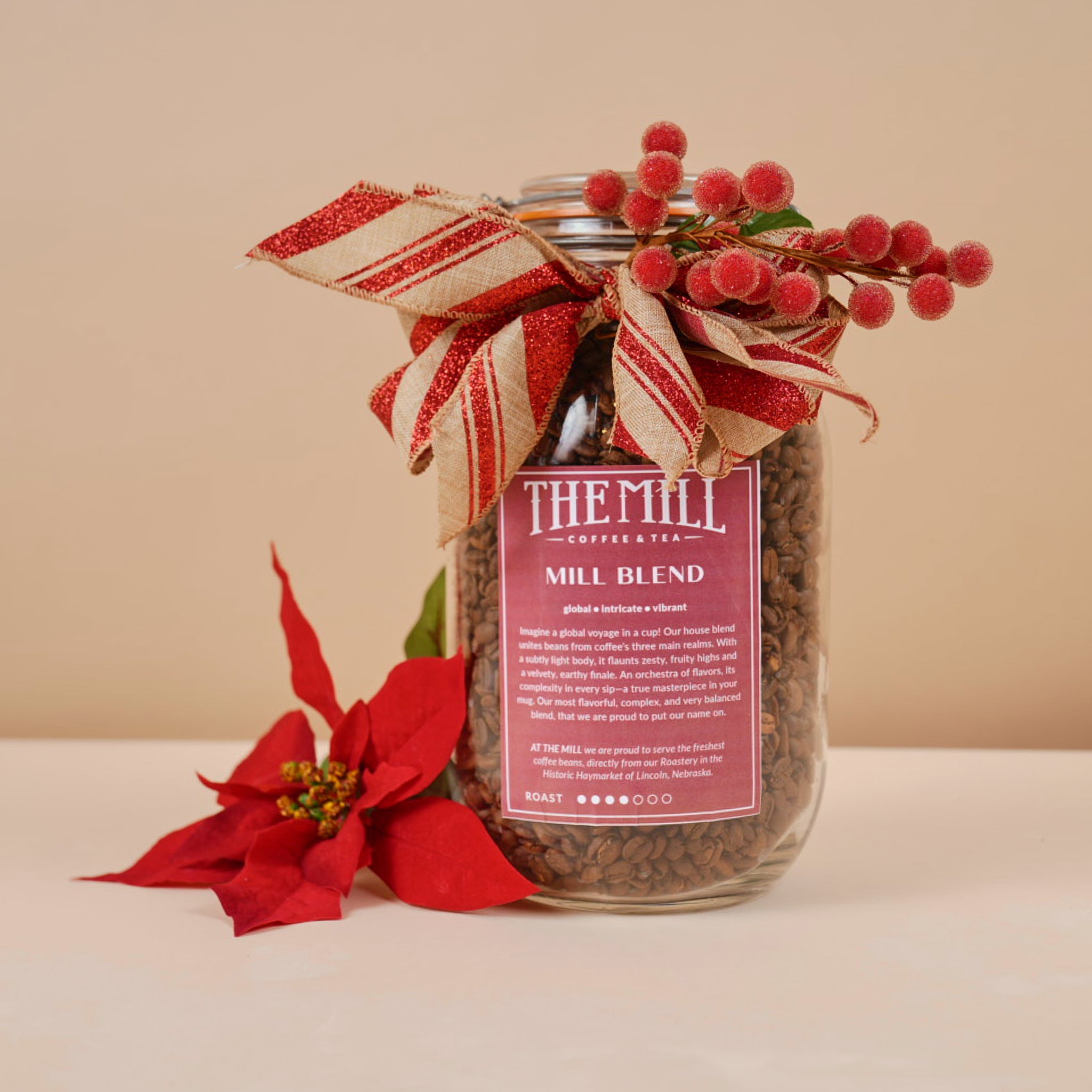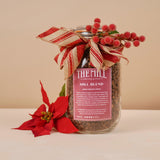 Coffee in our Vintage Canning Jar for Holiday Giving!
These are the vintage jars that are no more. Our favorite, beautiful shape. The version that sat on our Haymarket shelves for years and years. Easy to use, display, and love. Very limited in quantity. Grab one while you can. We have dressed it up for you to give. 
2.5 (approximately - we fill the jar) pounds of your favorite coffee in a sealed airtight jar, complete with a sticker with a description of each coffee. 
Mill Blend - Our most flavorful, complex, and very balanced blend, that we are proud to put our name on.
Good Life - We roast our Colombian Supremo dark then combine it with the smoothness of our medium roast to form the ideal bridge for a hearty taste. 
Christmas Blend - The comforting essence of cinnamon graham and nutty undertones. Creamy notes complete this flavor profile, offering a soothing and festive brew that's perfect for the winter holidays.
Nebraska Blend - This Chocolate + Irish Cream flavored coffee has a uniquely Irish quality with the richness of chocolate. 
Snickerdoodle - Our Snickerdoodle flavored coffee is made from 100% Arabica bean coffee that has been roasted to perfection. 
---
Free shipping on orders over $50
Coffee in our Vintage Canning Jar for Holiday Giving!