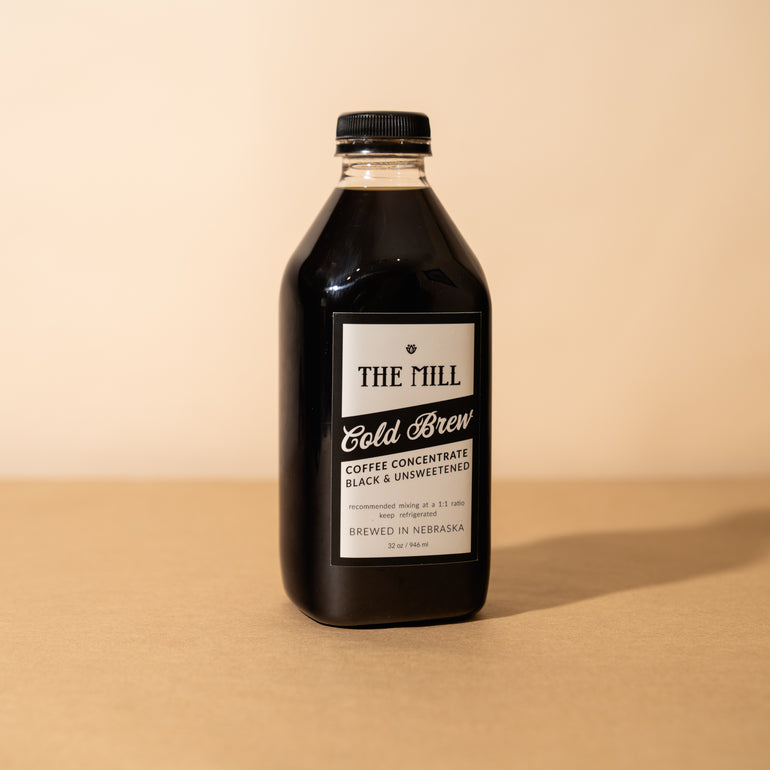 32 oz of Cold Brew Concentrate
AVAILABLE IN STORES, OR FOR LOCAL DELIVERY ONLY. 
This bottle is empty, but yours will not be!
We will fill it from the tap with our yummy 24 hour cold steeped cold brew. This bottle will make 8+ drinks at home, just like our baristas make for you in the shops.  
The recipe: 1/2 cold brew concentrate + 1/2 water or milk (or milk substitute) over ice!
 Enjoy and see you soon!
$22.95 for a new, cold brew filled bottle.
$20.95 if you bring your bottle back for refills in stores.  
---
Free shipping on orders over $50
32 oz of Cold Brew Concentrate