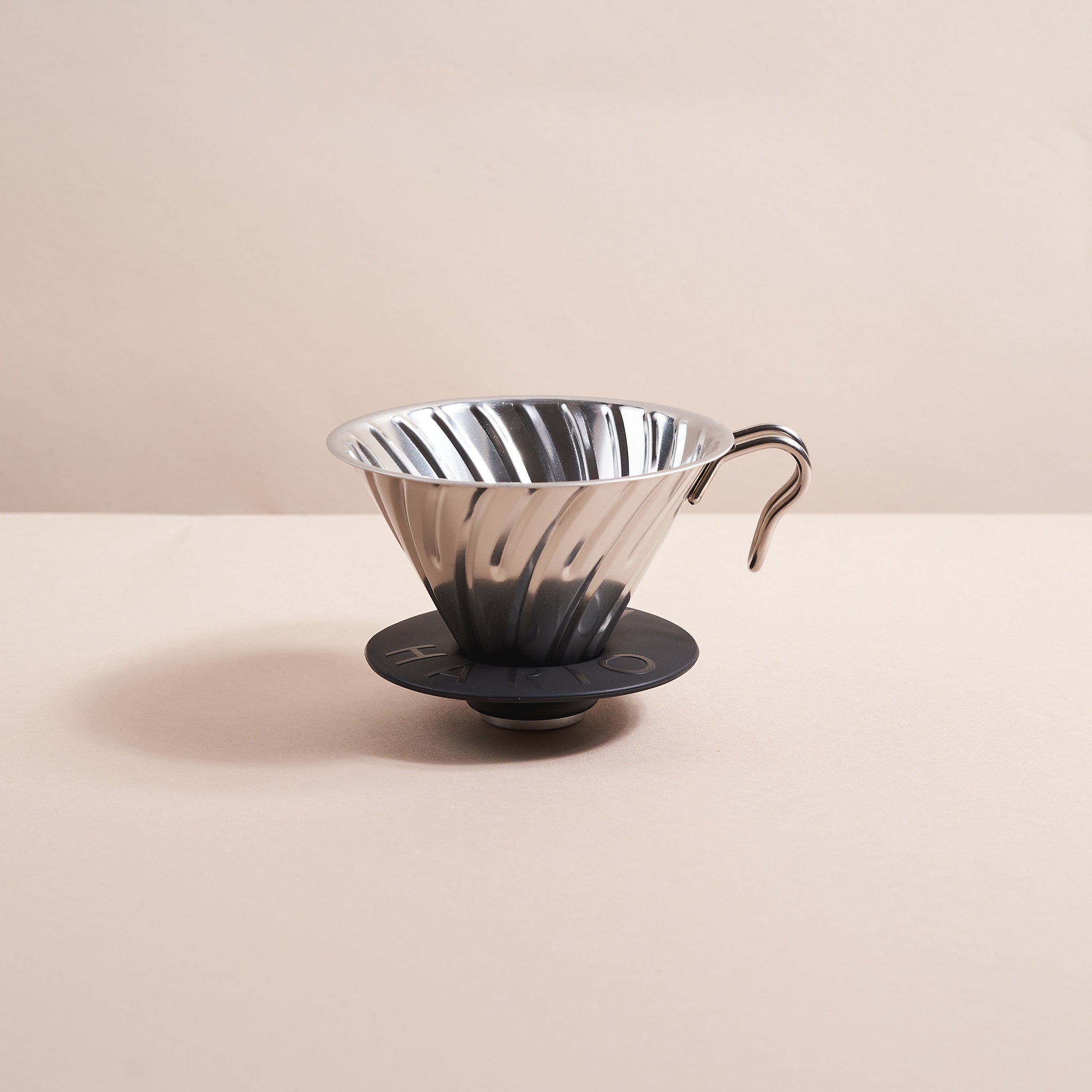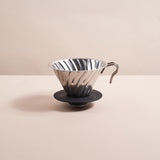 Pour-Over / Dripper | Stainless | Hario | 02
Hario VDM-02-HSV Details

The Hario V60 coffee dripper brewing method is world-renowned so you can be confident you're brewing a delicious clean cup of coffee every time you brew using the Hario V60 size 02 silver stainless steel metal coffee dripper.
The spiral ribs allow air to escape while brewing so the coffee grounds have more room to expand and provide greater extraction. The cone-shaped design allows the water to flow through the Hario V60 size 02 filter (sold separately) to the center of the dripper where it has more time in contact with the coffee grounds, and the single hole at the bottom of the dripper allows for maximum extraction. This method is what allows for the deep, rich umami flavors of the coffee to seep through into your cup giving you a true taste of the coffee's unique terroir.

The dripper is designed to conveniently sit atop Hario V60 size 02 coffee servers (sold separately), so you can save time and ensure the coffee stays hot longer. Made out of durable and lightweight stainless steel, you can be sure this dripper is built strong enough to withstand the hustle and bustle of your busy establishment. The silicone rubber base is removable, making it easy to clean. 
---
Free shipping on orders over $50
Pour-Over / Dripper | Stainless | Hario | 02